Businesswoman and socialite Kylie Jenner is under fire in some corners of the internet over a dress she wore to a fashion show featuring a lion head.
Jenner, a member of the extended Kardashian-Jenner family and founder of Kylie Cosmetics, turned heads at Monday's Schiaparelli fashion show in Paris in an ensemble featuring a faux life-sized lion's head.
The piece was part of a themed set featured at the show, with models also walking the runway with realistic faux heads based on a leopard and a wolf, inspired by animals featured in the "Inferno" portion of Dante's Divine Comedy.
While the outfit drew attention and praise from some, it was also met with criticism from some commenters. Despite the head being a fabrication, some still took issue with the look for allegedly glorifying animals as trophies and fashion materials.
Instagram user Erin McDonald summed up the backlash in a succinct comment on Jenner's post: "Animals are not trophies."
"We have to stop showing animals as luxury 'products,'" Dan O'Neill, a BBC host and zoologist, wrote in a comment on an official Schiaparelli Instagram post. "They may be made from foam, but these are endangered species that have historically been killed for their pelts to be turned into garments."
"In fact after the fall of the Soviet Union, up to 80% of snow leopards were killed in parts of their range in part for the Russian fashion industry," O'Neill added.
He continued: "Today there could be as few as 4,000 left in the wild. These images only show these animals have value in their death. They do not, their beauty lies in their life, their adaptations, and their evolutionary history. Not walking down a runway. Inspiration is powerful, and this is not good inspiration."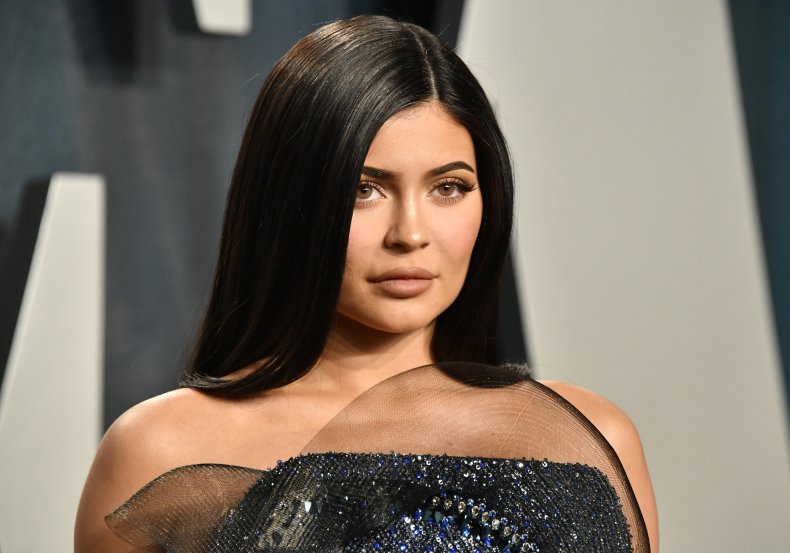 "I love Schiaparelli but I don't support the message this is sending," Instagram user Nicko Rodriguez wrote in response to the same post. "No matter how you try to explain it, people don't look at captions nor listen to explanations. THEY LOOK AT IMAGES. And these only register as one thing—supporting and glorifying animal hunting for sport (in this case, for fashion). What a wrong move."
Famed model Christie Brinkley also weighed in with an Instagram comment, offering similar criticism.
"It's sickening to see the images of these endangered animals in the form of pelts!" Brinkley, who also works as an animal rights and environmental activist, wrote. "It looks as though the models picked up the cruel hunters carpet and severed head wrapped them around themselves to be viewed as a stylish thing of beauty…pelts are a symbol of human's cruelty and ignorance."
Conversely, animal rights activist group PETA issued a statement in support of the dress, insisting that it was a "statement against trophy hunting" and urged the continued commitment to similar "cruelty-free" designs.
Newsweek reached out to Schiaparelli for comment.