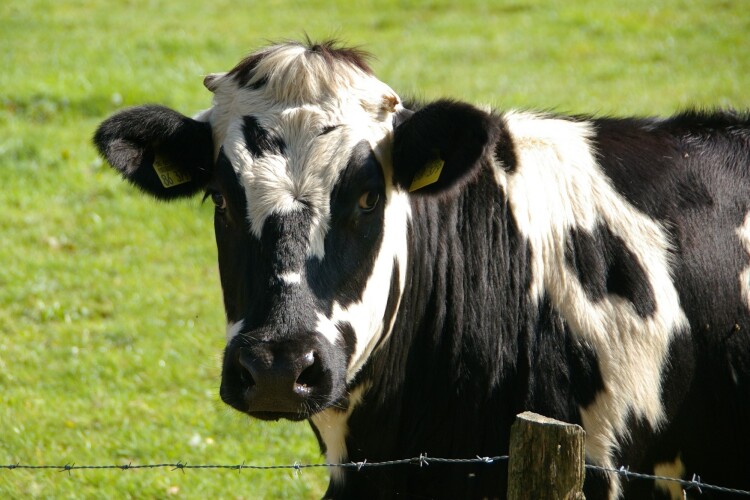 Dutch food supplements manufacturer DSM has commissioned a new production facility in Dalry to make a food additive that is said to make cows less flatulent.
It is said that methane emissions from livestock is responsible for 4% of global greenhouse gas emissions. A single cow can produce more than 2kg of methane a week by belching and farting.
The new facility will be the first large-scale production plant for Bovaer, DSM's proprietary feed additive to reduce intestinal methane emissions from cattle by approximately 30% in dairy cows and 45% on average for beef cattle. In this way, farmers can claim to be significantly reducing their greenhouse gas emissions, and thereby addressing climate change issues.
BakerHicks is taking on the role of principal contractor, managing the various subcontractors as they're appointed to deliver the various works packages.
Malcolm Construction has been on site since the end of 2022 as groundworks subcontractor carrying our earthworks, service diversions and other preliminaries.
Other contractors are now being lined up for the building and process scopes.
DSM first engaged BakerHicks for the initial concept stage in 2021. BakerHicks  was then appointed principal designer in 2021, responsible for developing and coordinating the concept and basic design. It will now take the project through the detailed engineering, procurement and construction phases, up to handover and commissioning, which is expected to take place in 2025.
The BakerHicks team is a mix of local knowledge from UK offices and specialist process knowledge from its Swiss operations.
Mark Dickson, managing director for life sciences and industry at BakerHicks, said: "We are proud to be DSM's partner of choice for taking this game-changing product to market. Our approach is centred on having the right people on the ground where our clients are, allowing us to truly understand the project and the client's needs. This project is a great example of the seamless integration of the local expertise of our UK offices combined with the process engineering knowledge of our Swiss teams to deliver a first of a kind DSM facility for Bovaer. We are excited to see the design come to life now as we work through the construction phase to handover."
Rob de Hooge, DSM's site director at Dalry, added: "We appreciate the support BakerHicks has delivered over the last few years and are happy to appoint them also for the EPCM phase."
Got a story? Email news@theconstructionindex.co.uk